Introduction
Thank you for purchasing an XBee-PRO XSC RF Modem. This guide is designed to make it easy to set up an XBee network, send data from one XBee to another, and adjust the XBee settings. Before you get started, let's cover some basics.
Using this guide
Conventions used in this guide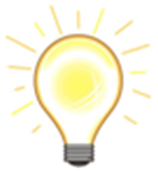 This icon indicates a hint, or concept that is learned

This icon indicates that a goal of the guide has been completed

This icon indicates a warning of the potential for confusion or danger
Goals of this guide
As you go through the steps in this guide, you will:
Step 1 - Set up your XBee-PRO XSC RF Modems
Step 2 - Download and install X-CTU configuration software
Step 3 - Establish a point-to-point network
Requirements of the kit
System Requirements
To install the software mentioned in this guide, you will need a PC running Microsoft Windows 2000, XP, Vista or Windows 7.
Additional Requirements
This guide assumes the use of at least two XBee-PRO XSC RF Modems. It also assumes using the same type of interface to the RF Modems.
To begin the process of setting up your XBee-PRO XSC RF Modems, proceed with the first step, Step 1: Set up your XBee-PRO XSC RF Modems